This summer is a little strange for me. I've been homeschooling for 13 years. We homeschooled year round due to my youngest child having a couple of learning disabilities. But this summer, my youngest has graduated, he's started his apprenticeship to become a diesel mechanic last week. My summer has been spent working on my business and not teaching my children. I'm moving into a new phase of my life.
As part of that, I'm participating in the Woman to Woman Ministries 4th Annual Summer Blessing Giveaway!
Prizes!
That's right this year there are two prizes this year! This year, we will have not only an incredible grand prize, but we will also have a second place prize! The blessing giveaway is:
First place
○ $350 Paypal Cash
○ Purposeful Planner
○ Cultivate What Matters Write the Word Journal – Cultivate Prayer
○ Living Out Titus 2 by Woman to Woman Ministries
○ 45 Days of Prayer by Lindsey Renee
Second place
○ Purposeful Planner
○ Cultivate What Matters Write the Word Journal – Cultivate Prayer
○ Living Out Titus 2 by Woman to Woman Ministries
○ 45 Days of Prayer by Lindsey Renee
Learn more about the fabulous prizes here:
Corie Clark's Purposeful Planner is just the tool you need to stay organized. The Purposeful Planner offers a monthly view, monthly master task list, monthly dreams and goals, monthly budget, monthly menu plan, and then your daily view. Each day of the year has its own page where you can list three goals for the day, an hourly planner, a health goal or plan, keep track of your water intake, prayer requests and praise reports, a brain dump area, and your menu for the day. This planner has it all!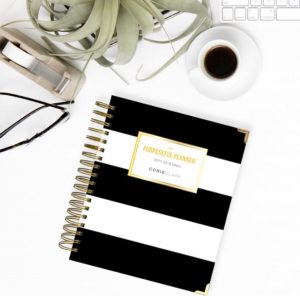 Write the Word journals are the perfect tool to help you get focused and organized in having time with God. Write the Word journals were created as a place to write out the Word of God and thoughts and prayers to help you cultivate your faith. Each journal comes with preselected scripture specific to the topic of the journal so you can cultivate what matters to you, right where you are.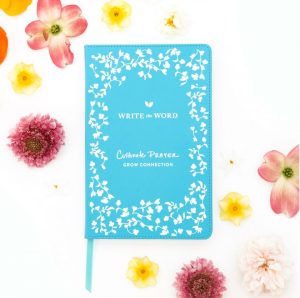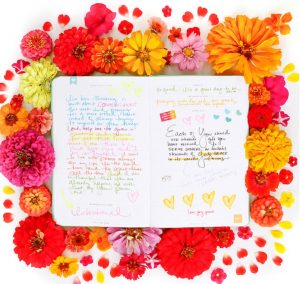 God didn't mean for us to do this life alone. Splattered all over His Word are bits of encouragement teaching us to connect with other believers. We need to have women in our lives that we look up to and turn to. Then on the flip side, we need to invest in the lives of others. Living Out Titus 2 teaches what it means to have a mentor and to be a mentor. You will find encouragement for mentorship in marriage, parenting, homemaking, the kitchen, your walk with God, and more. Learn what it means to truly be a Titus 2 woman.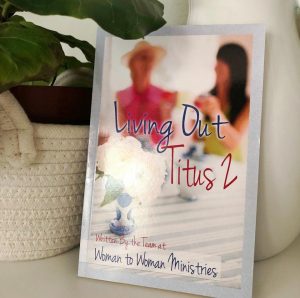 In 45 Days of Prayer Lindsey gives intentional prompts to lead us in intentional prayer. Each day has the daily prompt, Scripture, a prayer, and a journal space to journal your own prayer or something on your heart. The prayer prompts will lead you in praying for your year, missions, your leadership, family, friends, community, yourself, and praise and thanksgiving.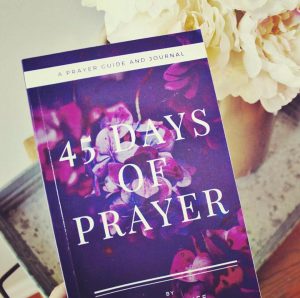 I'm participating with some awesome bloggers! And proud to be added to their midst.
–Woman to Woman Ministries
–Jenifer Metzger
–Coupons and Freebies Mom
–Phyllis Sather, Write the Vision 
–Deborah Flora, A Delightful Glow
–Rachael Gilbert
–Emily Miller, Creative Scribbles of a History Detective
–Bible Journaling Ministries Free Classes
–I Choose Joy!
–Lesa Dale
–Awe Filled Homemaker
–Learning Grace Thru Motherhood
-Skill Trek: Field Guide for Life 
-Mama's Coffee Shop Blog
-Your Modern Family
Giveaway Rules:
No purchase necessary. Must be 18 to enter. Void where prohibited by law. **Open to US/Canada residents only. ** This giveaway is in no way sponsored, endorsed, or associated with Facebook, Instagram, or Twitter. By entering this giveaway, you agree to release Facebook, Instagram, Twitter, Woman to Woman Ministries, and all participating bloggers of all liability. Contest ends at 12:01 am EST on July 31, 2018. Winning entry will be verified. The winner is randomly chosen by Rafflecopter and will be emailed.
To enter to win the Summer Blessing Giveaway, complete each task in the Rafflectopter below!