For the entire law is fulfilled in keeping this one command: "Love your neighbor as yourself. – Galatians 5:14 NIV
That's a powerful verse, and it's found a few more times throughout the Bible too. And I'm betting you have no problem loving others. Sure, sometimes family can be a pain or our kids can make us crazy but when it comes down to it, we still love them. It's 'easy' to love others.
But how well do you do when it comes to loving yourself?  
"That was a dumb thing to say."
"How could I have been so stupid to do that?"
"I'm so fat."
"My nose is too big."
"I'm so ugly."
"I'm so stupid."
"I'm not smart enough."
Those words, or similar ones, are often spoken over and over inside our heads. They aren't words we would ever think of saying to those around us – friends or family – but we can speak them to ourselves without hesitation. Why is that?
Sadly, society has trained us to fall into the trap of believing we aren't good enough, pretty enough, smart enough, etc. It's taught us that if we aren't a certain height, weight, and skin color (to name a few) that there's something wrong with is.
Or what about when we keep reliving past mistakes over and over in our heads? Better yet, what about when we're with friends or family, and we can't stop bringing up the hurtful things we did to them years ago? Often, they have forgiven and moved on and don't enjoy talking about the past hurts but we can't stop doing it because we haven't forgiven ourselves yet. And, finally – what about when we feel there's no way God can love us when we don't love ourselves and think our past sins are unforgivable?
Why do we fall prey to those things and think those things about ourselves? Especially as Christians. God doesn't want us believing those lies! Just look at Psalm 139: 13-15:
For you created my inmost being; you knit me together in my mother's womb. I praise you because I am fearfully and wonderfully made; your works are wonderful, I know that full well. -Psalm 139: 13-15 NIV
Did you catch that? Fearfully and wonderfully made!
But let's face it, we're human, and it's not always easy to fight the self-sabotage and negative self-talk which makes it challenging to show ourselves self-love and grace which is right where the devil wants us – 'hating' ourselves.
What Is "Self-Love"?
First, let's get clear on how we're defining self-love. If you look it up in the dictionary, it has a negative connotation:
The instinct to direct one's actions to the promotion of one's welfare or well-being, especially excessive regard for one's advantage. Dictionary.com
That's not what we're talking about here. In this case, we're using the word self-love in a way that means not beating yourself up for past actions, or for looking in the mirror and loving what you see regardless of skin color, size, or number on the scale. We're talking about self-love, to accept ourselves…faults and all, just like He does.
So, how do you accept that God loves you even when you don't love yourself? It's not always easy, believe me, I know the struggle. But, it gets "easier" as time goes on if you're willing to put forth the effort to work on it.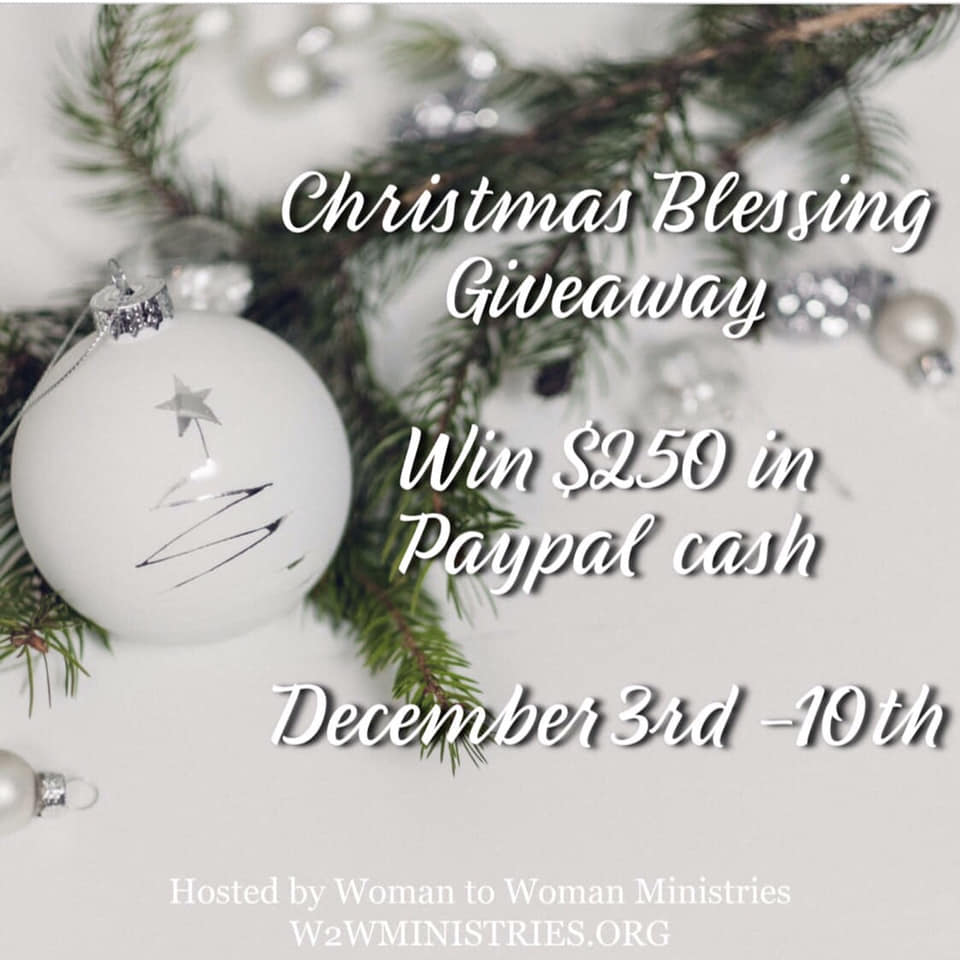 Rules:
Giveaway Rules: No purchase necessary. Must be 18 to enter. Void where prohibited by law. **Open to US/Canada residents only.** This giveaway is in no way sponsored, endorsed, or associated with Facebook, Instagram, Twitter, or Pinterest. By entering this giveaway, you agree to release Facebook, Instagram, Twitter, Pinterest, Woman to Woman Ministries, and all participating bloggers of all liability. Contest ends at 12:01 am EST on December 11, 2018. Winning entry will be verified. A winner is randomly chosen by Rafflecopter and will be emailed.
Participating bloggers:
Woman to Woman Ministries
Jenifer Metzger
A Delightful Glow
Coupons and Freebies Mom
Newly Us
As For Me and My Homestead
Breakthrough Homeschooling
Rachael Gilbert
Skill Trek
Lesa Dale
Bible Journaling Ministries
Days & Thoughts
A Heart for Your Home
Shari A. Miller, Living to Leave a Legacy