OUR SOUL IS OUR HUMAN SELF, OUR PERSONALITY, OUR MOVEMENT
One piece to discovering God's plan is to explore our soul, the personality with which we were born. There are hundreds of personality profile assessments available online right now. Everything from Winnie the Pooh to Disney Princesses. Personality profiling is not new. They first came on the scene with Hippocrates around 400 B.C.
SOUL IMPRINT
DISC Profile
Everyone has a predictable pattern of behavior because of his or her specific personality. There are four basic personality types. These types, also known as temperaments, blend together to determine your unique personality. To help you understand why you often feel, think, and act the way you do.
We use two types of DISC Assessments in our program.
THIS IS ME - your response to how you feel and think under pressure - how you really feel and think inside. It's your normal unguarded and unmasked behavior.
THIS IS EXPECTED OF ME - your response to how you think people expect you to behave. It's your normal guarded and masked behavior.
Movement Profile
Movement profiling looks at how you move through the world. Nature expresses this Movement beautifully in complete harmony and balance. Your movement comes from the four main elements which make up everything in the physical world. They all have distinct movements and characteristics. There is a dominant expression in every human being.
Knowing your Movement Profile works hand-in-hand with your personality profile. Seeing how they work together completes the picture of you.
What our customers are saying: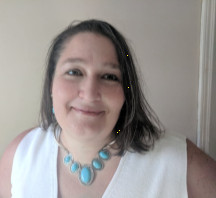 Administrator, Northside Bible Academy
I have thoroughly enjoyed "God's Design." As a stay-at-home mom about to re-enter the workforce, it has helped me realize my strengths and weaknesses as well as narrowing down some career options for my future—a great program for those just starting as well as for older adults who need a little assistance.
"Only take care, and keep your soul diligently, lest you forget the things that your eyes have seen, and lest they depart from your heart all the days of your life. Make them known to your children and your children's children.
Deuteronomy 4:9
Lesa Dale // Founder and Owner LifeWalkGPS
Lesa Dale helps individuals make better life decisions by understanding their gifts, personalities, and strengths. A contemporary Christian Life and Career Coach, and certified in Spiritual Gifts/DISC training, Lesa is the founder of LifeWalkGPS, where she engages individuals to reach their fullest potential.
"I love helping my clients discover how God created them. It's like getting to see the fabric God used to knit them together!"
Lesa Dale has been a friend and co-minister with me for over ten years in our local church. As her friend and Pastor, I can testify of her character and integrity. She has demonstrated remarkable resilience, tenacity and a willingness to learn and grow. She serves in multiple roles at Northside. She is willing to do the mundane and menial task to care for the important behind the scenes needs, and when she is asked to step forward to lead, she also does a great job.
As a Pastor, it is wonderful to find someone as gifted and versatile, as well as someone willing to help in various roles. She remains humble and servant-hearted in all her roles at our church. I would highly recommend her to your company.
Lesa has worked alongside our ministry and academy leadership teams for the past ten years. Lesa believes God created each person with a unique purpose and she delights in helping people discover the beauty of their God-given strengths. Her experience and expertise in assessing personalities, movements, and giftings has been an incredible asset to our team. Her work with the students in our Academy has helped them to launch into a more focused career path. Lesa created and implemented an assessment and training program to align the giftings, skills, and passions of our staff and congregants with their fulfilling place in ministry. Her efforts have greatly helped the cohesiveness of our leadership team as we have learned to understand better and value our diverse, unique differences and strengths.